You might have heard the stories of dirt biking and the riders suffering horrible injuries during their rides. This type of biking is highly dangerous but it is possible to eliminate the risk of injuries if you consider a few safety precautions. With these measures, you can reduce the risk of dirt biking.
It is necessary to put the dangers of dirt biking into perspective. You should know almost everything you do involves some risk at some level. For instance, when you are swimming at the beach, there is the risk of drowning and when you are bicycling, there is the risk of accidents. Thus, everything you do can harm if things go wrong, except for watching television or playing video games at home.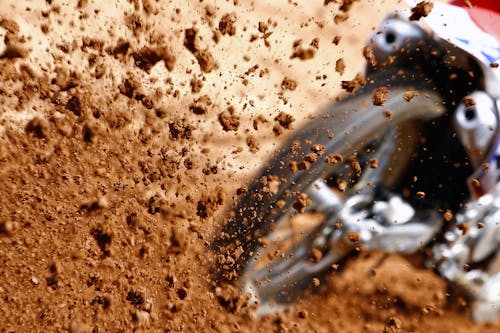 However, if you do not want such a boring life, you need to know the common injuries that result from dirt biking and how you can avoid them.
Broken Collarbone
This is a common risk of dirt biking. It happens when people fall off their bikes and this happens to them inevitably from time to time. For breaking the fall, bikers use their outstretched hand and this is a natural reaction. It results in a significant amount of pressure on the collarbone and thus, they break. Greater is the speed during the fall, bigger is the force applied. Thus, the speed of the bike is directly proportional to the injury you suffer.
To avoid a fatal fall, you should ride the dirt bike on the dirt trail. Also, if you use safety gear, your fall will not result in a serious injury. Make sure that you do not collide with the other writers during the ride. This will help in preventing serious neck injuries.
Shoulder Dislocation
Human shoulder joints have complex structures. Shoulder dislocation can occur just as a broken collarbone, to break a fall. However, in this case, the collarbone is going to be intact but the shoulder is going to dislocate. The ligament that leads to a shoulder dislocation is quite weak and this can lead to an injury.
It is going to take time time to recover from an injury like this depending on its severity. It takes somewhere between a week and a month to recover. In this case, too, you have to make sure that you are wearing proper safety gear.
Broken Ankle
Just as shoulder, ankles are complex structures and are prone to injury in dirt biking. This can happen when you fall off from the bike awkwardly and also when you collide with some other rider. After you break your ankle, doctors will realign the bones. In case the injury is more serious, you might have to go through a surgery.
To avoid this kind of injury, you should wear the right boots. Make sure that it padded properly and will provide protection in case of a fall. You can also wear an ankle brace for additional protection. Always make sure to get high-quality boots.
Broken Wrist
Another risk of dirt biking is broken wrist. Wrists are complex structure and the injury can be quite painful. In certain cases, you might suffer a clean break on your wrist but in other cases, there might be several breaks. The recovery time depends on the severity of the injury.
Not falling off the bike will protect you from such an injury. In case you are racing, you have to make sure that you have the right strategies for avoiding the fall. Also, while dirt biking, you need to wear a wrist guard that will offer protection to your wrist.